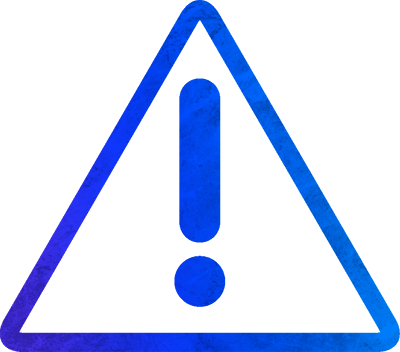 WE HAVE A PROBLEM...
YOU HAVE BEEN LIED TO!
Most network marketers are wasting countless hours spamming on social media with little to no results because they have no idea how to effectively tap into the 2.3 BILLION monthly active Facebook prospects to produce sales & sign-ups!
If you aren't growing your business with 2.3 BILLION prospects at your fingertips, you are doing something wrong.
My Friend, ITS NOT YOUR FAULT!
You were just never taught how to properly leverage social media to attract targeted leads, buyers, and ready-to-buy reps… until today.
The sad reality is most network marketers are told to…
Spam their friends and family on Facebook until they buy (this is brutally painful, embarrassing, and you will get blocked & un-friended)
Drop (i.e. spam) their opportunity links all over Facebook groups (WARNING: THIS IS AGAINST FACEBOOK'S TERMS OF SERVICE, AND IT WILL GET YOUR ACCOUNT SHUT DOWN)
Abuse Facebook messenger to pitch their products to strangers who didn't ask to hear about them (WARNING: THIS IS AGAINST FACEBOOK'S TERMS OF SERVICE, AND IT WILL GET YOUR ACCOUNT SHUT DOWN)
HOW MUCH MORE TIME ARE YOU WILLING TO WASTE ON FACEBOOK SPINNING YOUR WHEELS WONDERING WHY NOBODY IS ENGAGING, BUYING, OR JOINING YOUR BUSINESS?
How many people are passing up on your product or service because you haven't figured out how to attract real, interested prospects daily from Facebook?
How many people are not joining your life-changing opportunity because you don't have the scripts to turn Facebook prospects into new reps for your business?
How is your business suffering because you are not getting pre-qualified prospects reaching out to you asking YOU about YOUR opportunity?
A lack of a real PROVEN Top Earner Social Media Blueprint may already be costing you a great deal…
And WE FEEL YOUR PAIN.
You've read 'Think & Grow Rich,' you've bought the courses, you've attended the events, you've hired the 'gurus,' and you've done everything you can to find an answer to the question that is haunting your dreams:
"Why am I not getting the results I want with my home business?"
We don't think its right that you continue to suffer doing things THEY want you to do on social that simply do not work.
Which is why we assembled all of the highest converting, business building, sales producing social media strategies into ONE never-before released Social Media Blueprint…